Lounge / Bar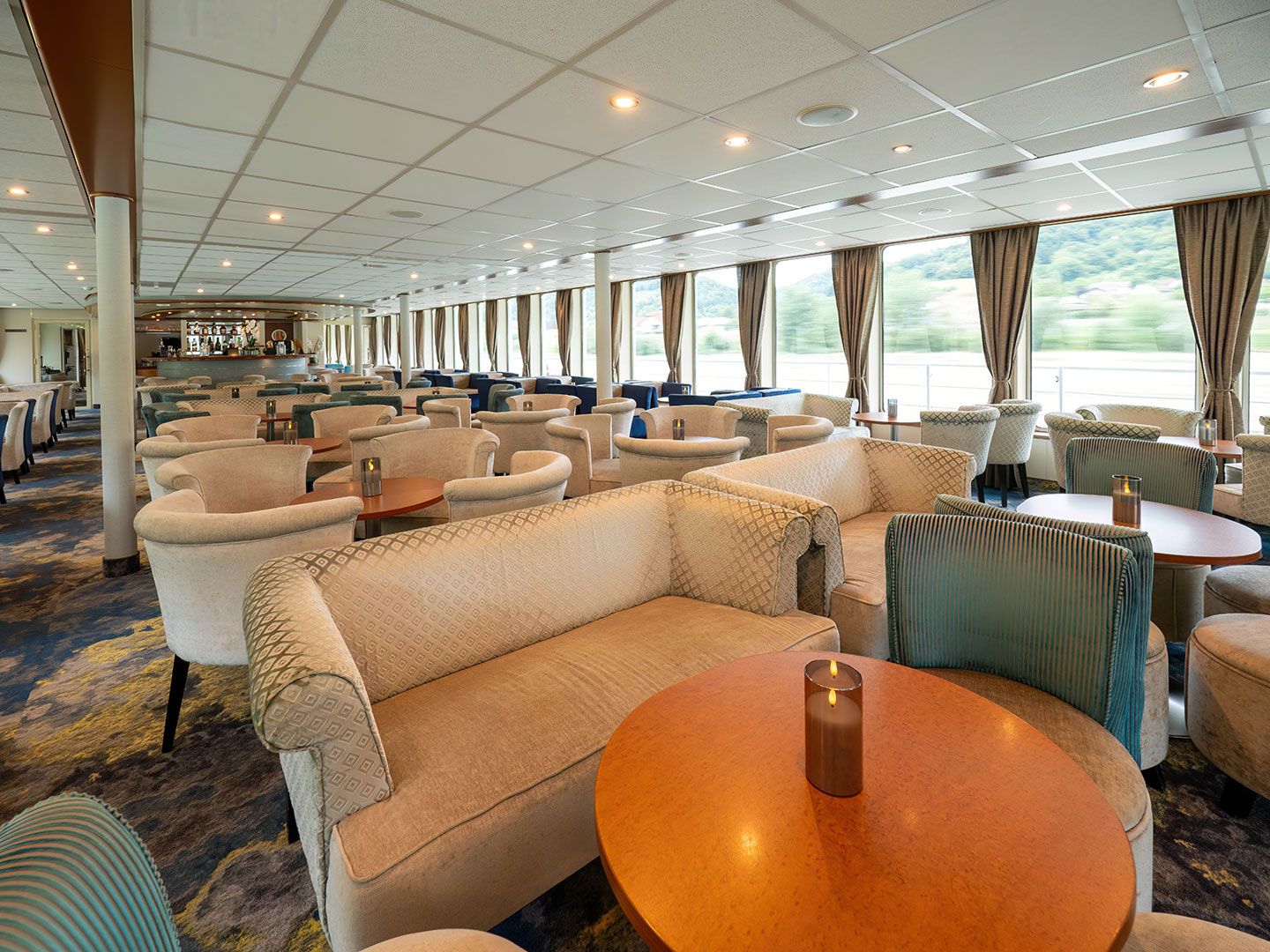 Step into our cozy lounge, a comfortable and elegant space. Find a seat in the soft and inviting seating area, where you can fully relax and soak in the peaceful atmosphere while enjoying the beautiful view outside. Treat yourself to a refreshing drink from the bar, adding to the enjoyment of your experience. Whether you prefer to sit back and enjoy some quiet time for yourself or have a good chat with your companions, our lounge is the ideal spot.
Restaurant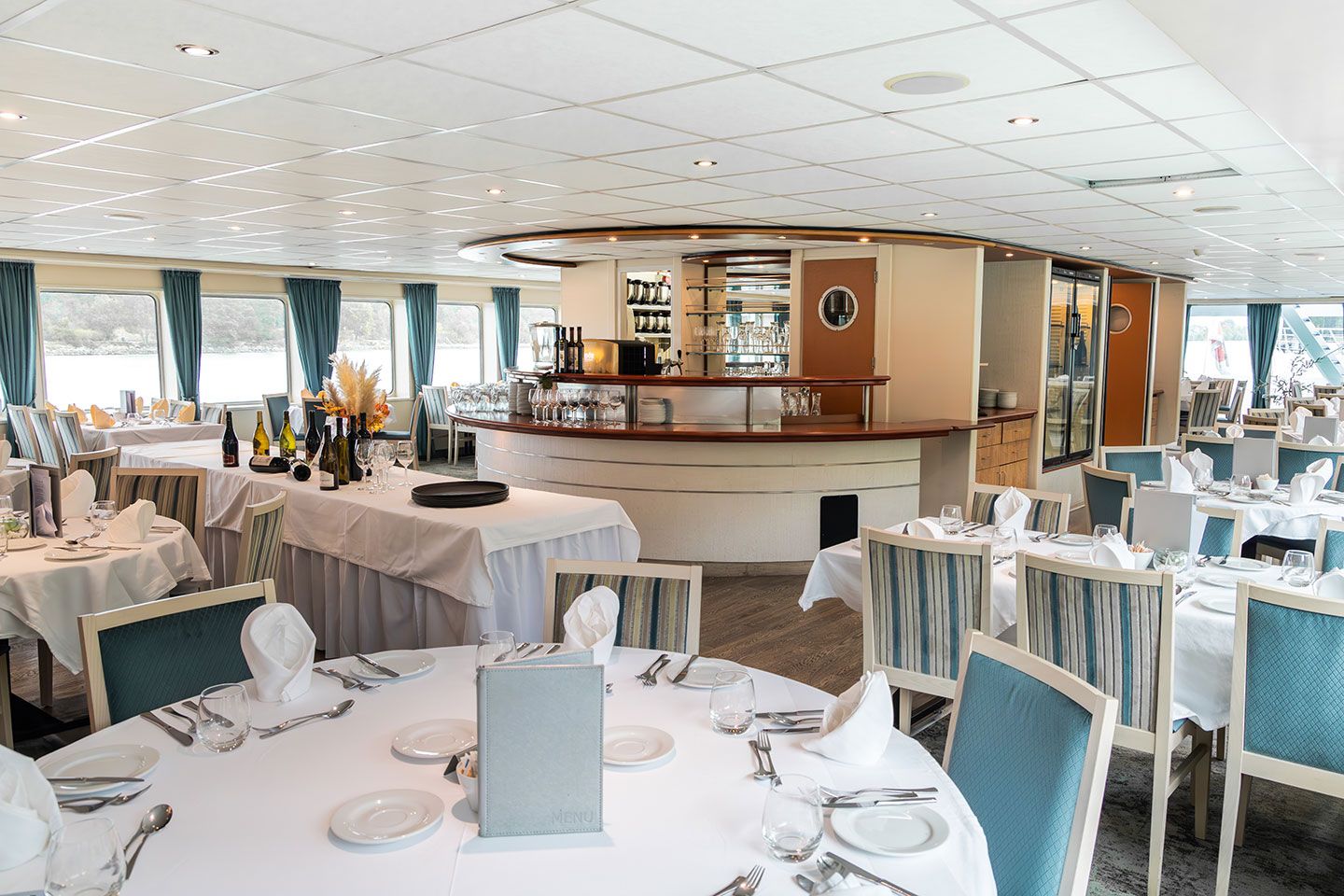 The restaurant aboard one of our vessels was designed to create a comfortable and delightful experience. While being able to choose from a diverse menu you will be accompanied by our helpful and attentive staff members ready to help out anytime. The warm decorations and comfortable seating create a nice and inviting ambience where you can relax and enjoy your meal. As you settle in, be prepared to be amazed by the stunning views outside, through large windows overlooking the scenic river landscapes.
Reception
The ship reception is the inviting center where guests are warmly greeted and assisted throughout their stay. It serves as a central point of contact, providing essential services and information to ensure a seamless and enjoyable experience. This area is thoughtfully designed with a blend of comfort and functionality, featuring a welcoming desk where attentive staff members are ready to assist guests with check-in, check-out, and any inquiries they may have.