Lounge / Bar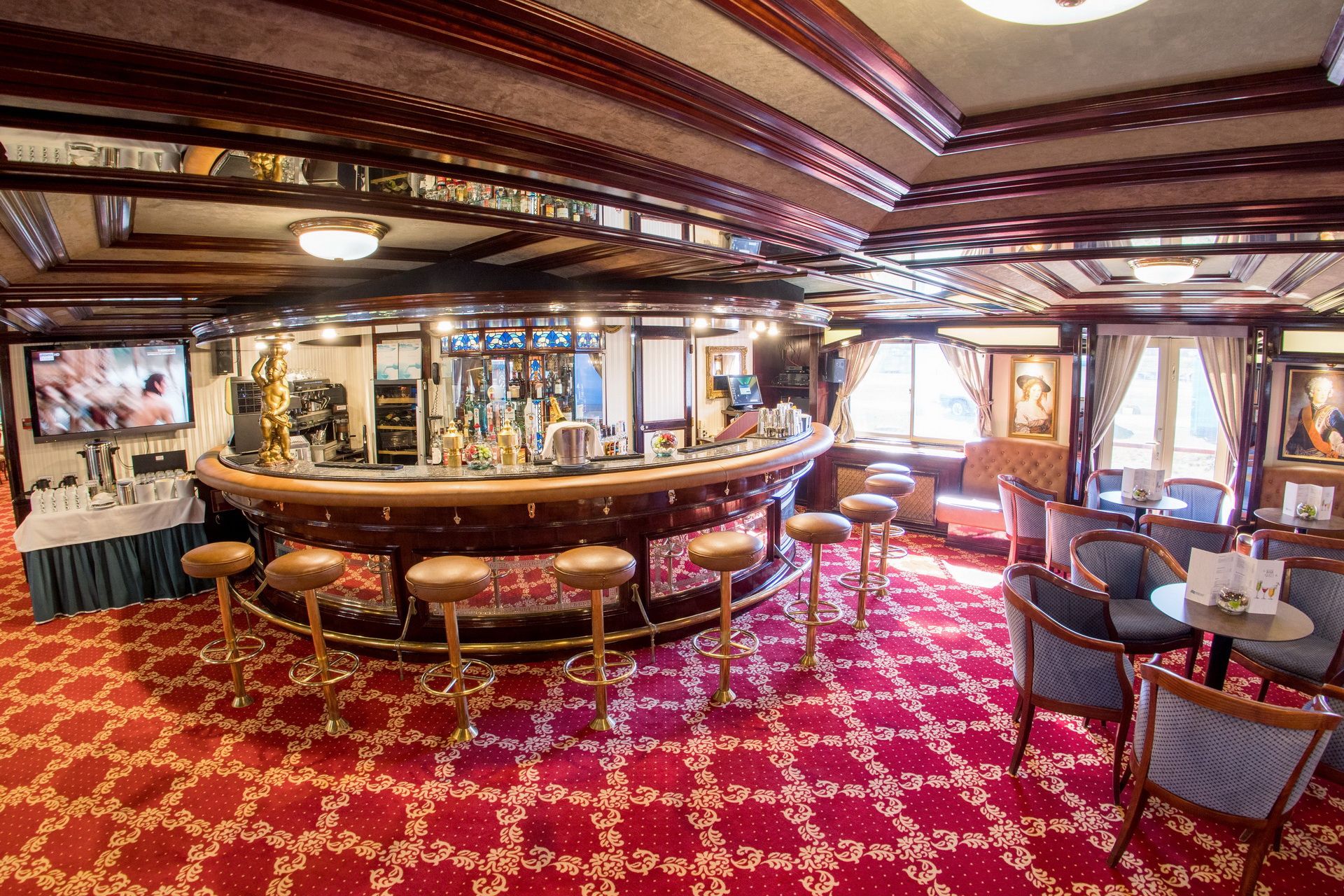 Entering our lounge you will immediately be able to feel a sense of comfort and style combined with coziness. Whether you feel like relaxing whilst reading a good book or having a friendly talk with other guests, our lounge with a bar is the right place. You can sit back, relax, and take in the beautiful panoramic view while feeling completely at ease. We've worked hard to create a peaceful and soothing atmosphere with gentle lighting and cozy sofas that enhance the overall ambiance.
Restaurant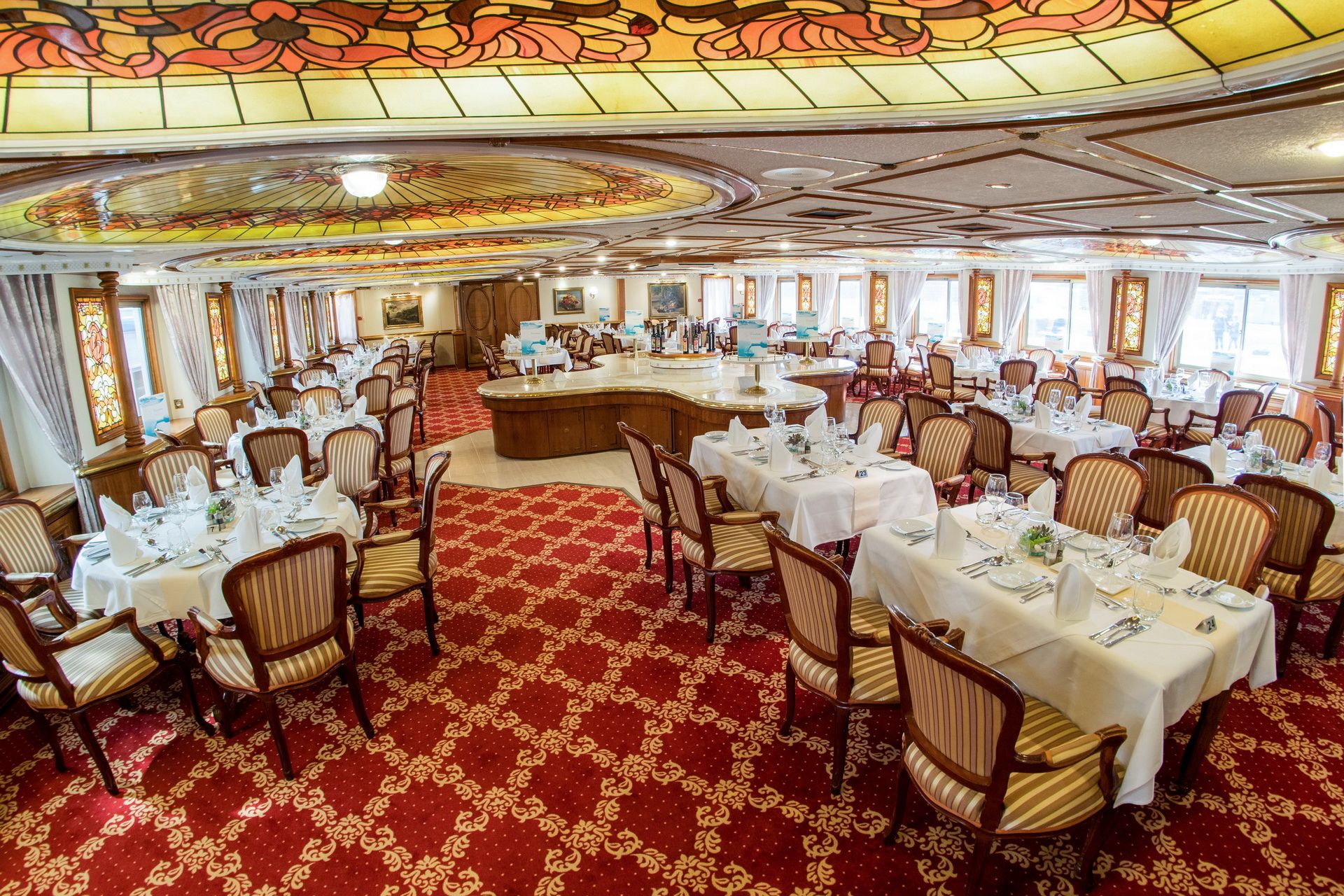 The restaurant on our ship was made to give you a pleasant and enjoyable time. You can pick from a variety of food options and our friendly staff will be there to assist you whenever you need. The cozy decorations and comfortable seats make the place feel warm and inviting, so you can sit back and enjoy your meal. And don't forget to look outside! The big windows let you see the beautiful views of the river and its surroundings.
Reception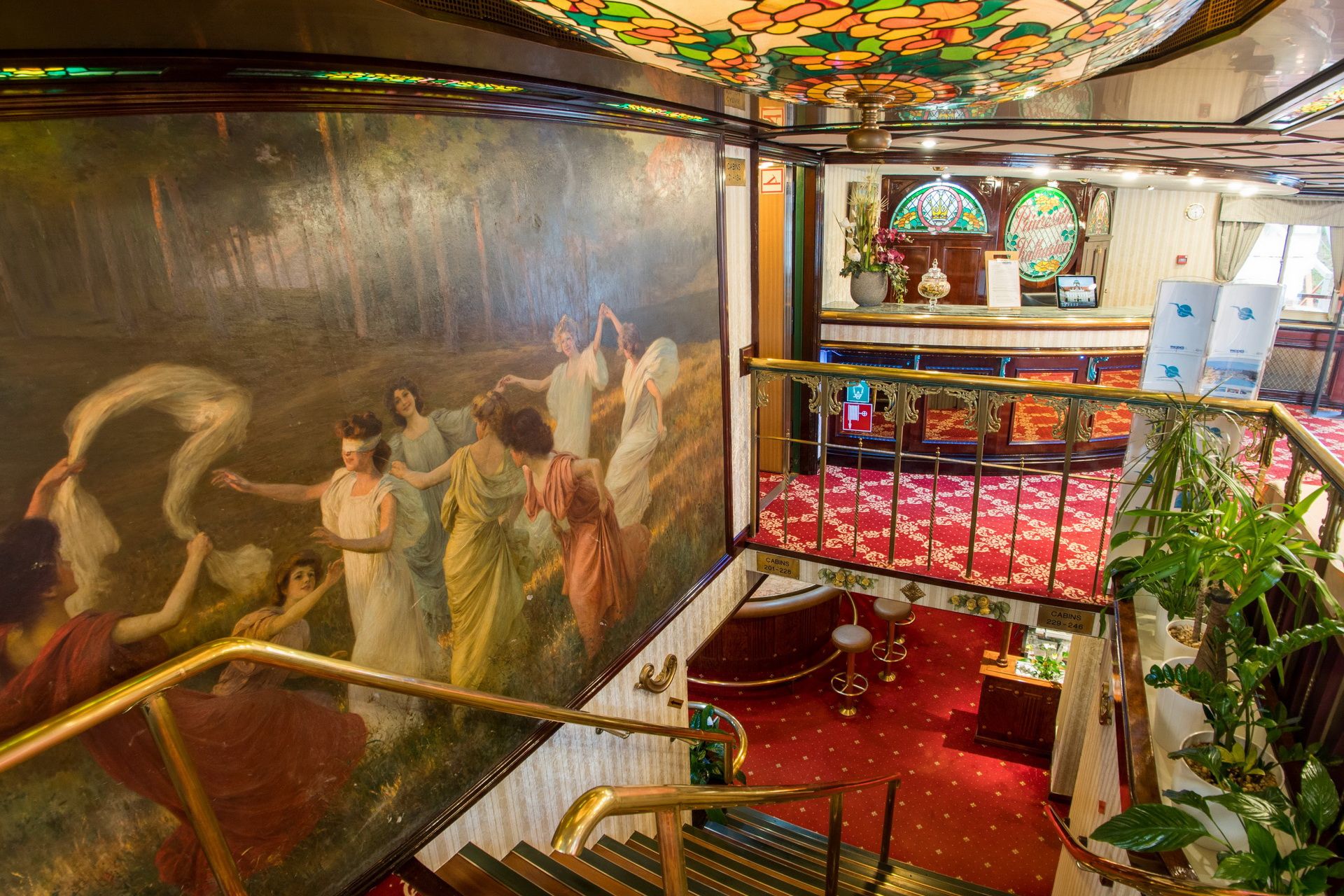 The friendly desk at this thoughtfully designed area is where our attentive staff members are always available to assist guests with check-in, check-out, and any questions they may have. They are well-informed and approachable, ready to offer recommendations for local attractions and address any concerns that guests may have. With warm smiles and personalized attention, the reception staff make sure guests feel valued and at ease. Their main goal is to ensure that guests have a comfortable and enjoyable stay.