Our newly built ship Albertina will amaze you with grandiose and nobleness. The ship was designed in Slovakia in 2020 and promises the unforgettable experience.
75 large ravishing cabins and 3 spacious decks are a warrenty of high standards. Delicate cuisine, breathtaking interior and lots of fun activities on sun deck are designated for the most demanding clients.

Sun Deck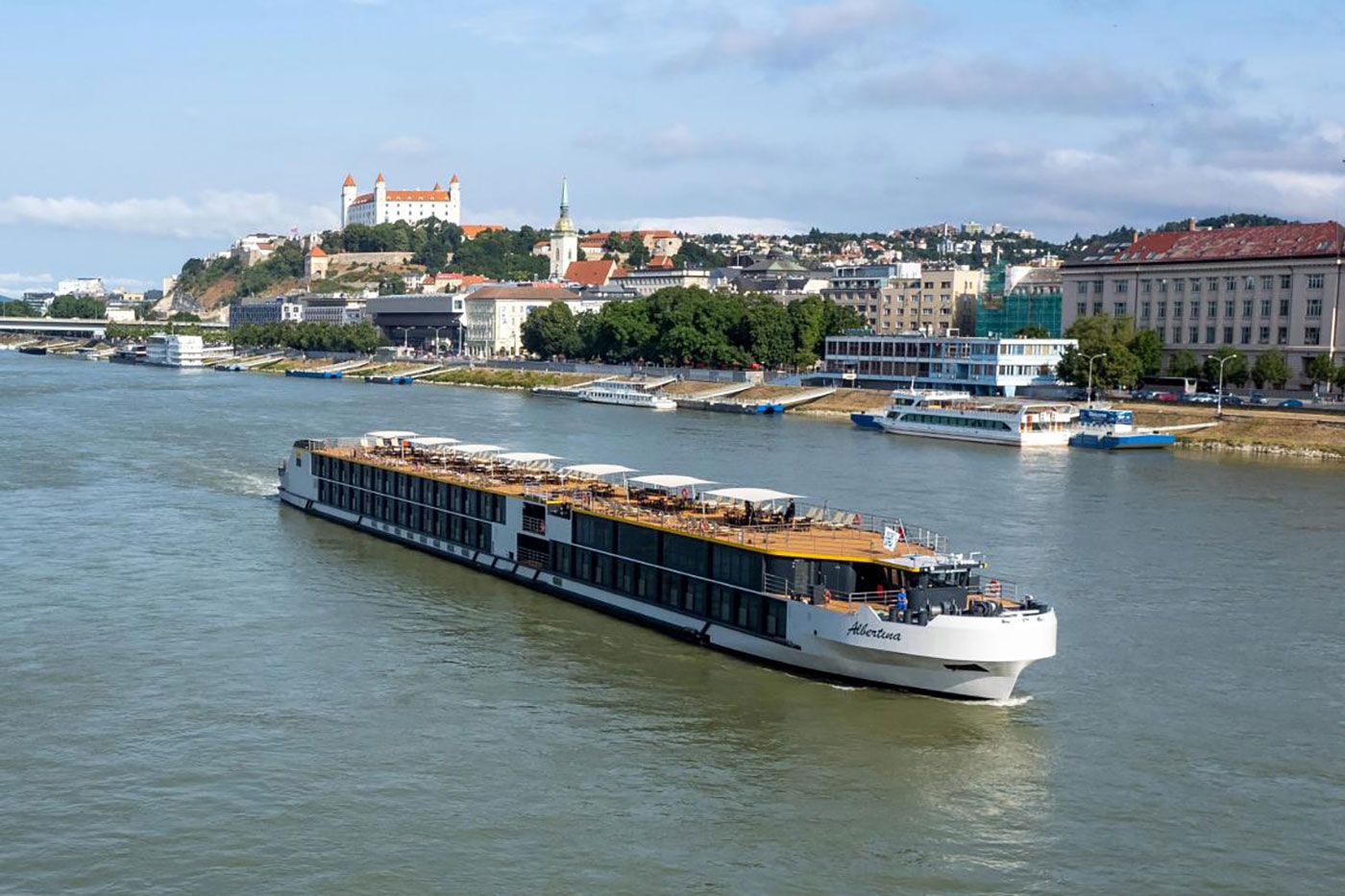 Experience the perfect blend of relaxation and entertainment on our sun deck. It's a delightful space where guests can unwind and have a great time. Stretch out on the comfortable sun beds and soak up the warm sun as you take in the breathtaking river views. If you prefer a shady spot, we also have cozy chairs and tables placed under a protective canopy. This shaded area offers a cool retreat from the sun, allowing you to relax, socialize, and enjoy refreshing drinks while still being part of the lively atmosphere on the sun deck.

Lounge / Bar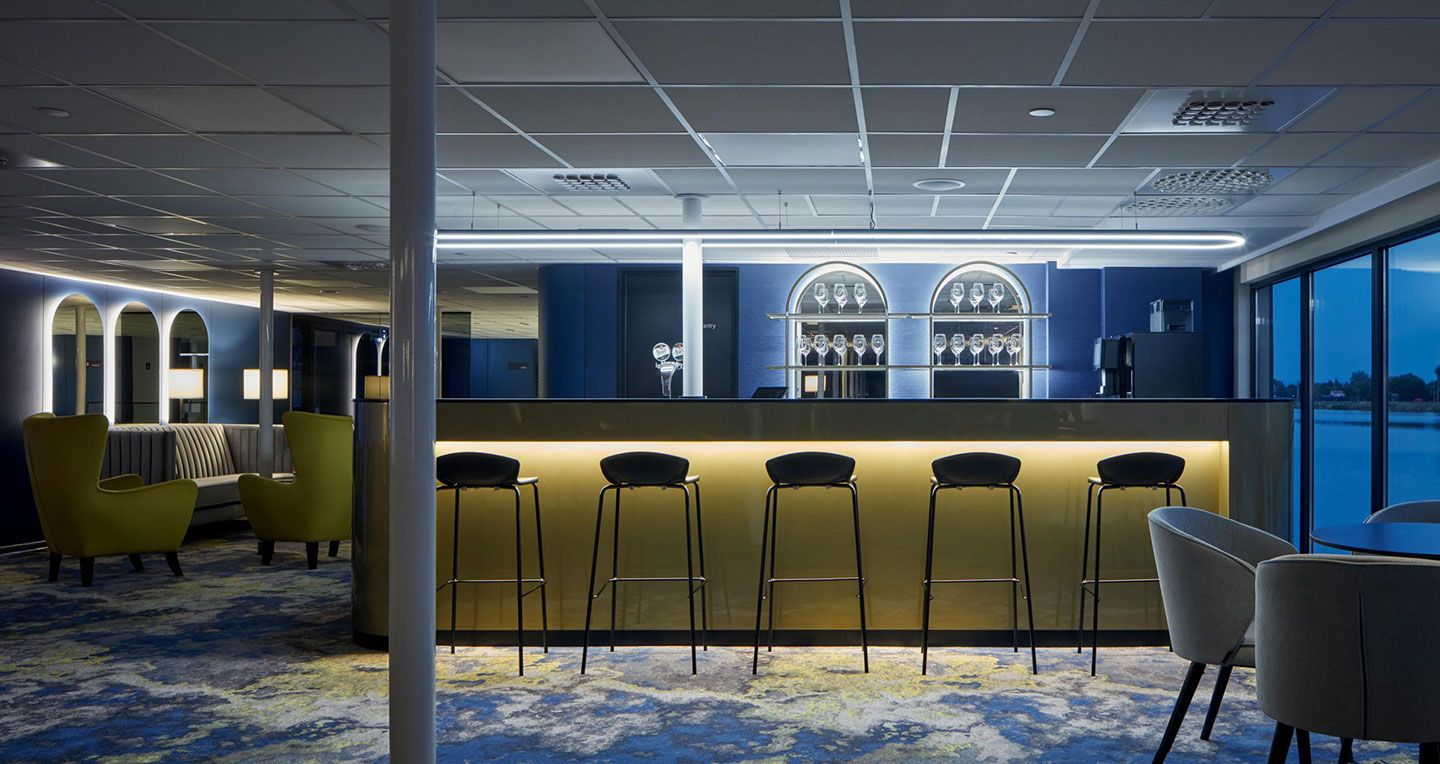 Our lounge with a bar is the right place whether you feel like relaxing whilst reading a good book or having a friendly talk with other guests. Entering the lounge, you will immediately be able to feel a sense of comfort and style combined with coziness. We created a space which provides a peaceful and soothing atmosphere with gentle lighting and cozy sofas that help create a nicer experience for our guests. You can sit back, relax, and take in the beautiful panoramic view while enjoying one of the beverages chosen from the bar.

Reception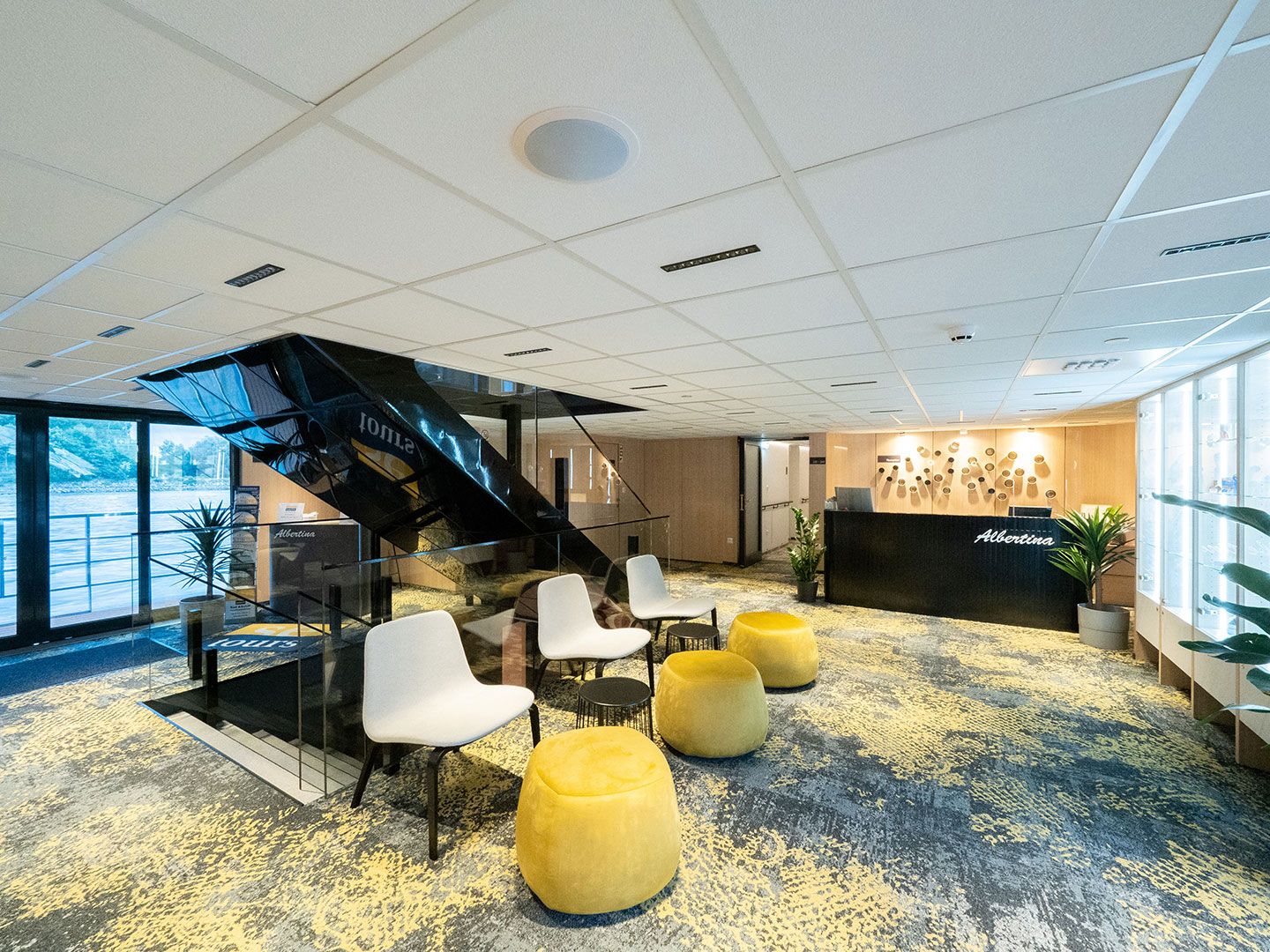 This area is carefully crafted with a combination of comfort and practicality, featuring a friendly desk where attentive staff members are always available to aid guests with check-in, check-out, and any questions that may arise. It acts as a welcoming center where guests receive continuous assistance during their stay. The staff members are always willing to provide recommendations for local attractions and address any concerns that guests may have.

Restaurant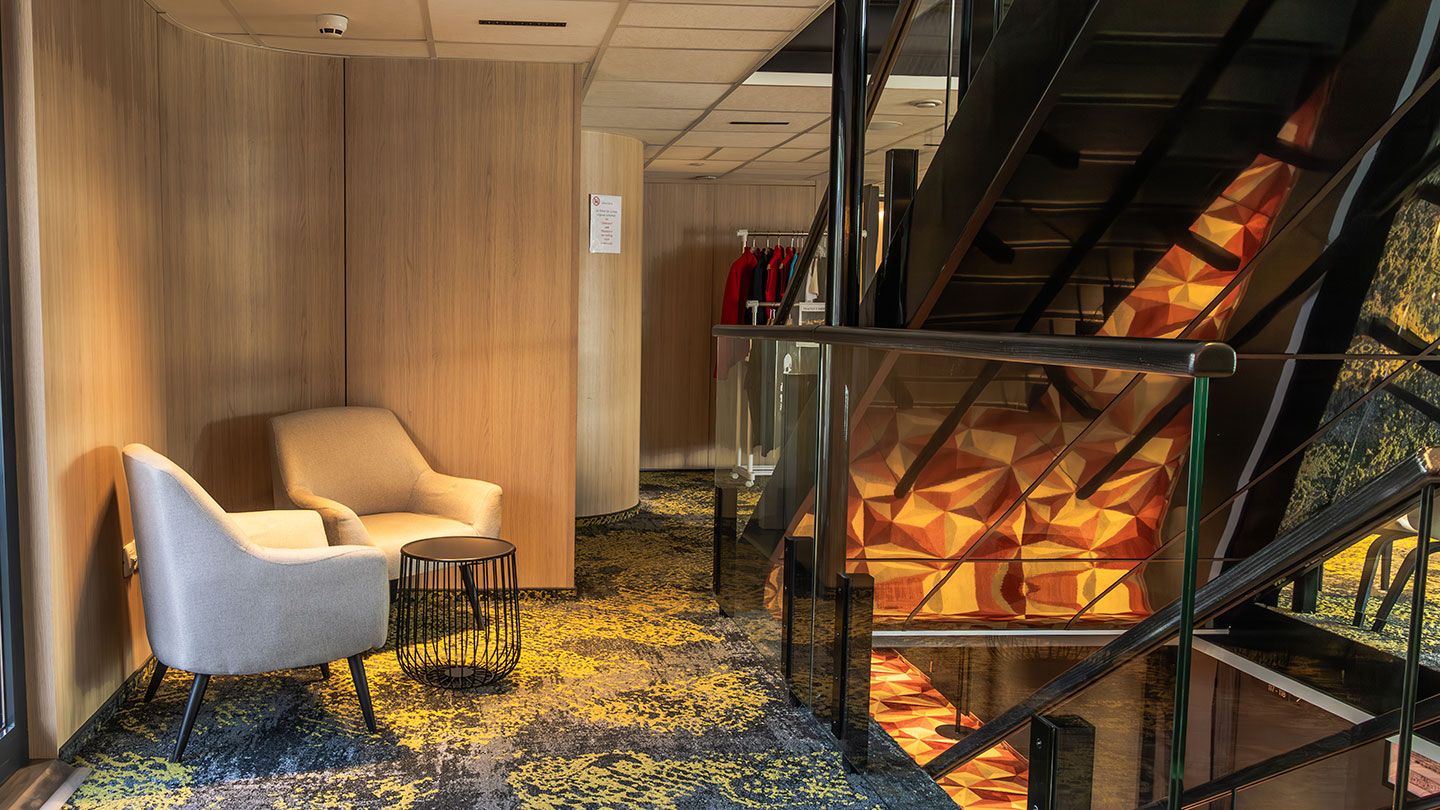 The big windows in our restaurant let you see the beautiful views of the river and its surroundings. It's impressive! The cozy decorations, modern design and comfortable seats make the place feel warm and inviting, so you can sit back and enjoy your meal. You can pick from a variety of food options, and our friendly staff will be there to assist you whenever you need. Our ship's restaurant was made to give you a pleasant and enjoyable time.
Massage room
The massage room aboard our vessel is a compact space designed for relaxation and peacefulness. The room is garnished with comfortable massage tables, inviting you to lie down and unwind. The soft lighting creates a soothing atmosphere, while gentle music plays in the background, helping you to relax.
Services & Amenities
Sun Deck, Outdoor Bar, Laundry Service
Massage
Restaurant
Playstation room, Lift,
Lounge
TV, Hairdryer, Safe, Minibar, Souvenirshop
Air condition, Wi-Fi Internet
Ship Statistics
Built: 2021
Flag: Slovakia
Length: 109.9 m
Width: 11.4 m
Draught: 1.6 m